Brentwood Commercial Real Estate Overview
Situated near the 405 Freeway on the Westside of Los Angeles, Brentwood is a desirable office location attracting professional firms and companies seeking convenience and accessibility.
Brentwood is an affluent neighborhood on the Westside of Los Angeles and is home to several high end commercial buildings, primarily located along Wilshire and San Vicente Boulevards. The submarket extends south into a mixed-use residential and commercial zone, offering convenience and amenities.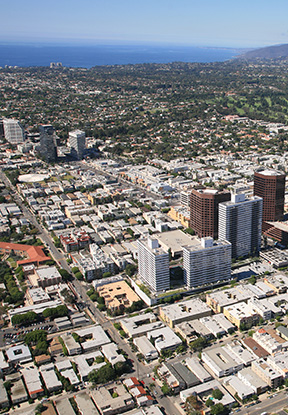 Map of Madison Partners Brentwood Investment Sales Transactions
Select Madison Partners Brentwood Closings