Downtown Los Angeles
Downtown Los Angeles is the central business district of the city, as well as a diverse residential neighborhood of some 50,000 people. Downtown Los Angeles is experiencing an urban renaissance.
Downtown Los Angeles declined economically and suffered a downturn for decades until its recent renaissance starting in the early 2000s. Currently, aging structures are being repurposed, skyscrapers are under construction, and outlook for the Downtown market is trending positive.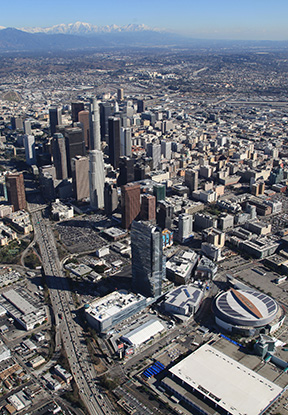 Map of Madison Partners Downtown Los Angeles Investment Sales
Select Madison Partners Downtown Los Angeles Closings